Irish Renewable Energy Summit 2023
Accelerating renewable energy for a secure and low carbon future
Croke Park, Dublin ● Thursday 9th February 2023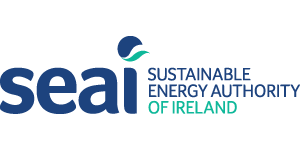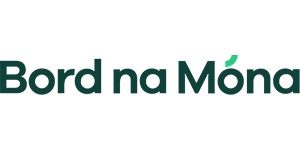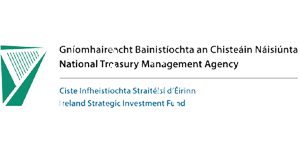 Irish Renewable Energy Summit 2023
Accelerating renewable energy development
Renewable energy is central to the Government's climate action ambitions. The current Programme for Government has set out specific targets and actions and renewable energy is also central to the Climate Action Plan 2021. Ireland's renewable energy ambition includes the following actions by 2030:
✓ 80% electricity from renewable sources
✓ Develop at least 500MW of renewables through local community-based projects
✓ Bring onstream 8GW onshore and 5GW of offshore wind energy
✓ Deliver 1.5-2.5GW solar PV
✓ Install 600,000 heat pumps in residential buildings
✓ Deploy zero-carbon heating in 50,000 commercial buildings
✓ Increase the fleet of EVs and LEVs on the road to 945,000
✓ Raise the blend of biofuels to B20 in diesel and E10 in petrol

"Ireland remains heavily reliant on fossil fuel. We must radically reduce this dependence and make the transition to cleaner, indigenous renewable energy. Increased renewable energy will insulate Ireland from the volatility of international gas and carbon prices, which are near an all-time high."
Minister Eamon Ryan, TD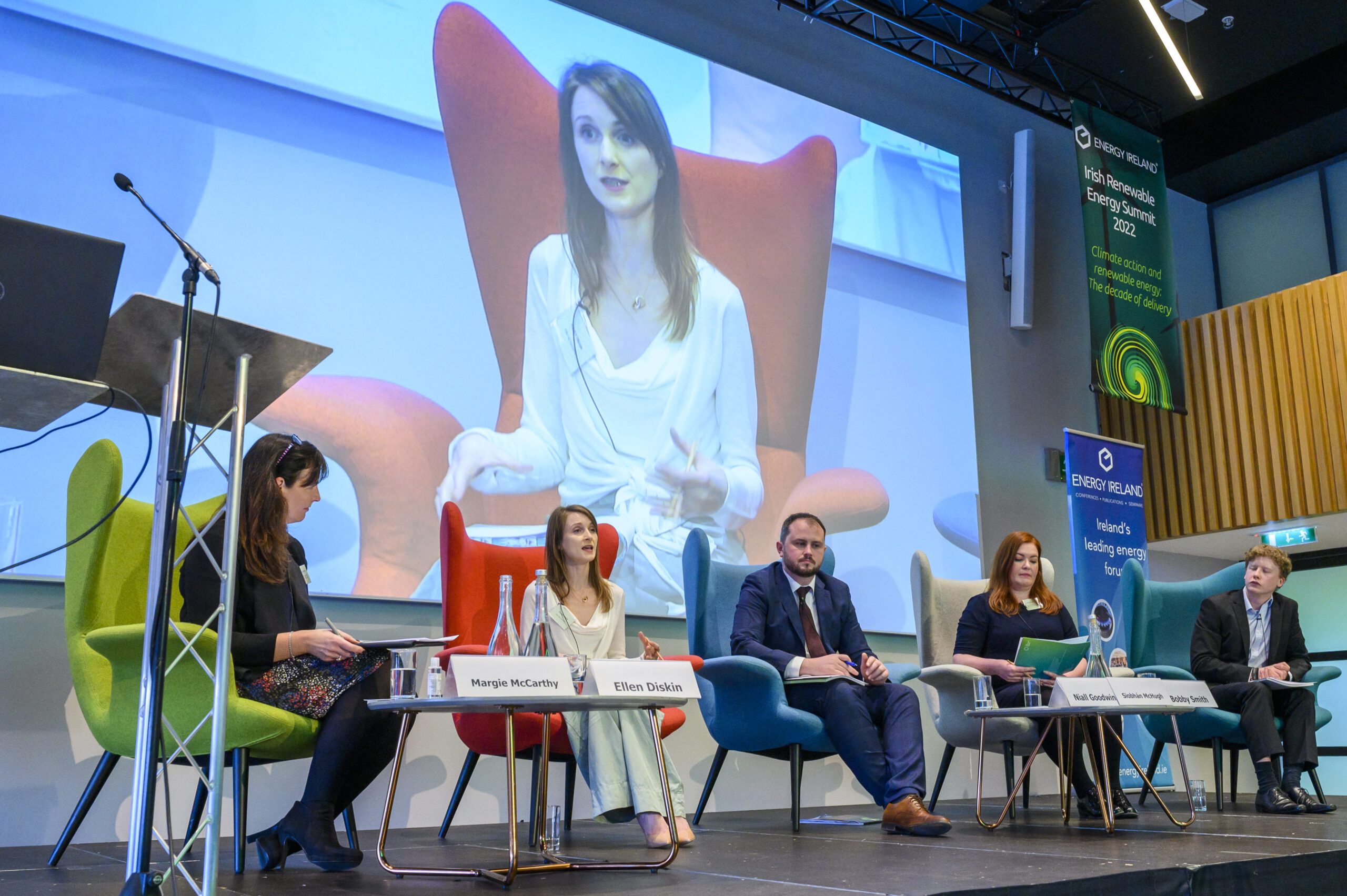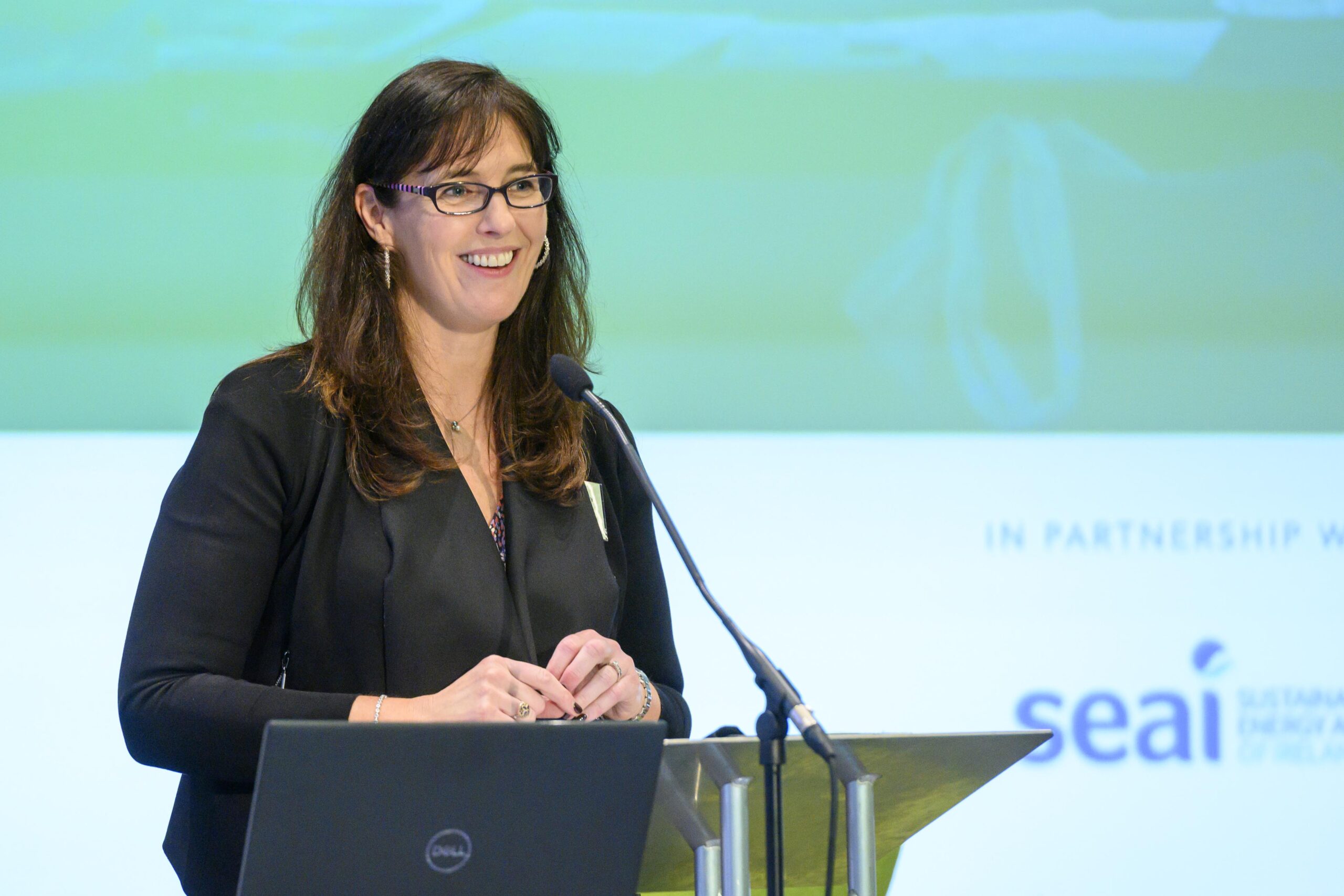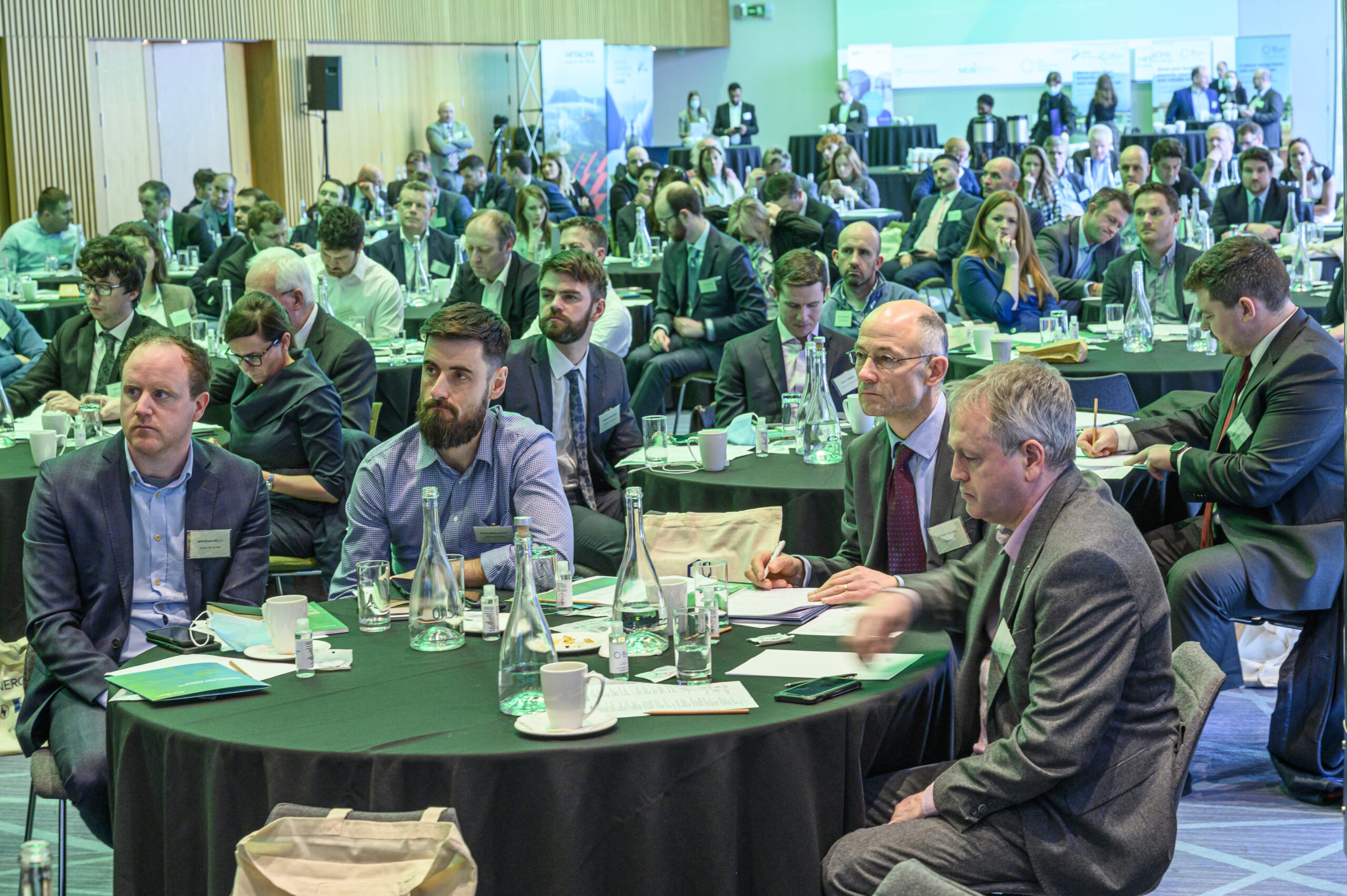 Securing Ireland's energy future
In addition to achieving the ambition set out in CAP21, the Russian invasion of Ukraine has moved the issue of energy security up the agenda. In order to decarbonise the energy system and enhance its security there will be the need to develop a range of renewables and supporting technologies including offshore wind, solar, bioenergy, green hydrogen, interconnectors and storage. It will also entail using renewable sources across electricity, heat and transport and this will be reflected in the summit programme. The 2023 Summit will also look at supply chain development for the sector.
The Renewable Energy Summit will provide a valuable opportunity to bring together the key stakeholders from across the energy sector, and those who interact with the energy sector to discuss how the contribution from renewable energy can be maximised and implemented most effectively. The objective is to create a genuine in-depth understanding of the alternative paths open to Ireland in increasing the contribution from renewable energy.
Conference themes
Themes
Future electricity grid to facilitate 80% renewables
Developing biomethane for sustainable heat
Ireland's future hydrogen economy
Developing Ireland's offshore wind resources
Electrification of transport
Energy markets; fit for purpose in 100% renewable world?
Future energy: harnessing ocean energy
Speakers
Confirmed speakers
Eamon Ryan TD is the Minister for Environment, Climate and Communications. He was appointed to this role in June 2020. Eamon Ryan was elected to represent Dublin Bay South in the 2020 general election. He was born in Dublin and raised in Dundrum and Dartry. He studied commerce in UCD before taking a job managing a marketing course in the university's School of Business. He went on to found a cycling tourism company, Irish Cycling Safaris, in the late 1980s and in 1996 won the Ernst & Young Entrepreneur of the Year award. He was the founding chairperson of the Dublin Cycling Campaign and began his political career as a Dublin City Councillor for the Rathgar-Rathmines ward. He then went on to serve both as a TD for Dublin South and as a Government Minister for Communications, Energy and Natural Resources. In recent years he has worked for a European climate organisation and chaired the digital policy group in the Institute of International and European Affairs. He is currently leader of the Green Party/Comhaontas Glas.
Minister for Environment, Climate and Communications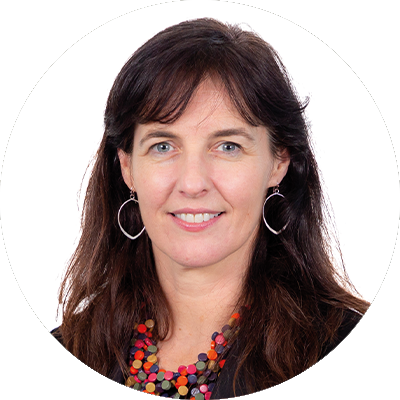 Margie McCarthy is Director of Research and Policy Insights, with key responsibilities for analytical and research functions within Sustainable Energy Authority of Ireland (SEAI) including the development and delivery of energy data and insights to support policy decisions, and investment in innovative energy research which contribute to Ireland's energy transition. She is a member of the Executive Leadership Team of SEAI contributing to the development and implementation of organisational strategy and operationalising that strategy for optimal delivery of results. Margie is a Chartered Engineer and Fellow of Engineers Ireland. She joined SEAI from Science Foundation Ireland (SFI), where she served as Head of Education and Public Engagement and as Interim Director of Science for Society. Margie has served on several national education and skills policy groups and is currently Chairperson of the Gender Balance in STEM Education Advisory Group to the Department of Education.
Director of Research and Policy Insights
Sustainable Energy Authority of Ireland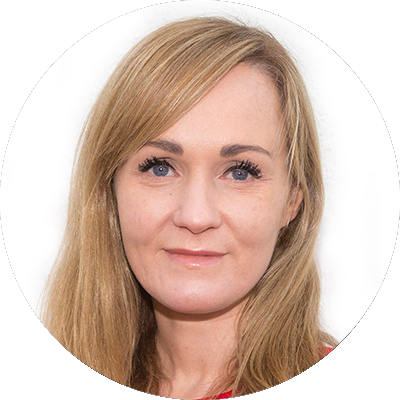 Maria Ryan is Director of Development, Ireland at SSE Renewables, part of the FTSE-listed SSE plc and the leading developer, owner and operator of renewable energy across Ireland and the UK. Maria has responsibility for development and construction of SSE Renewables' 1GW-plus pipeline of offshore and onshore wind energy projects around the island of Ireland. Maria has extensive experience having worked in the wind energy industry for nearly 18 years, holding portfolio management roles across Airtricity, Mainstream Renewable Power and SSE Renewables. Maria is chartered engineer and a graduate of Mechanical Engineering from University College Dublin (UCD) with an MSc from UCD.
Director of Offshore Development
SSE Renewables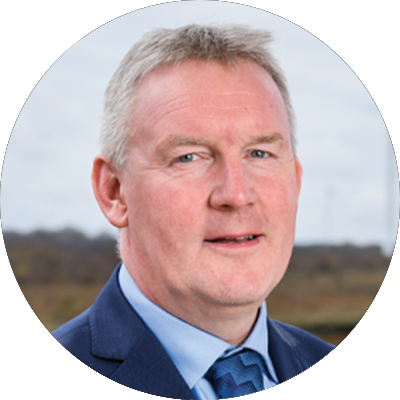 John Reilly is Head of Renewable Energy at Bord na Móna. He is a member of Bord na Móna's Senior Leadership team with specific responsibility for the operation and continued development of Bord na Móna's expanding portfolio in the Irish electricity market. His team is currently leading a €1.6 billion investment programme which will see the company add at least 1GW of new renewable assets to its fleet by 2030. John has over 20 years' experience in the energy sector and was previously part of the senior management team at Edenderry Power, prior to its acquisition by Bord na Móna. He has worked for a number of major international utility players in the sector, such as the German utility E.ON and Fortum, a Finnish utility company. John, who is currently on the Board of the Electricity Association of Ireland, also sits on a number of policy committees across the energy sector and holds a PhD in Chemistry from UCD.
Head of Renewable Energy
Bord na Móna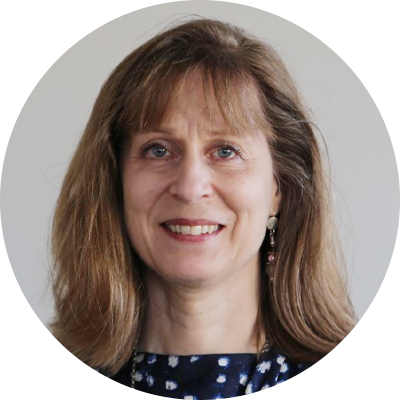 Catharina Sikow-Magny joined the European Commission in 1997 and is currently the Director responsible for Green Transition and Energy System Integration in the Directorate General for Energy. Before that, she was the Head of Unit in charge of Consumers, Local Initiatives, Just Transition. Before that she was the Head of Unit responsible for Networks and Regional Initiatives. She has as well worked on international transport, trans-European network policy and financing, internalisation of external costs, and strategic policy research. Before joining the Commission, Catharina was a team leader and chief economist in the private sector in Finland. She has also worked for the United Nations Development Programme in Port-au-Prince, Haiti. She holds a Master of Economics degree from the Aalto University, Finland.
Director of Green Transition and Energy System Integration
DG Energy, European Commission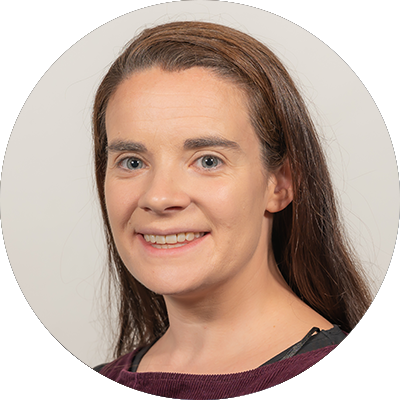 Muireann Lynch is a Senior Research Officer in the Economic Analysis division of the Economic and Social Research Institute. She holds a degree in Mathematics and Economics from Trinity College Dublin and a PhD from the School of Electronic and Electrical Engineering in UCD. Muireann is Research Area Coordinator for Energy within the ESRI, is Deputy Director of the NexSys SFI-funded Partnership Programme and is a Funded Investigator with the MaREI SFI Centre. She has published numerous research articles in diverse areas of energy economics and has co-authored submissions to various public consultations and Government Departments and served on policy and Department Steering Committees. Muireann's research interests include electricity market regulation, power system economics and renewable generation integration and her research methodologies include stochastic mathematical programming, optimisation and game theory.
Senior Research Officer
Economic and Social Research Institute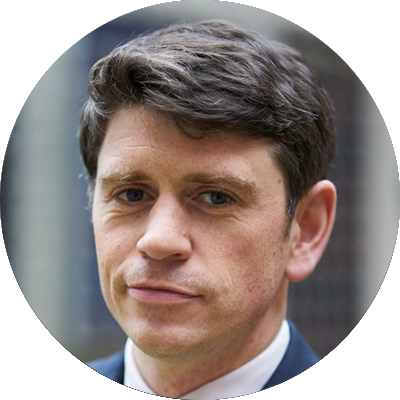 Donagh Cagney is Policy Director at Ocean Energy Europe. He oversees OEE's policy work, and covers topics such as funding, innovation, State aid, EU offshore policy and finance. He previously worked at energy regulator Ofgem - where he focused on the Clean Energy Package and security of supply issues. Before entering the energy sector, Donagh worked on economic issues at Dublin Airport Authority and the European industry body for airport operators. Here his work centred on competition, economic regulation and State aid. He holds an MSc in Economics from Trinity College Dublin.
Policy Director
Ocean Energy Europe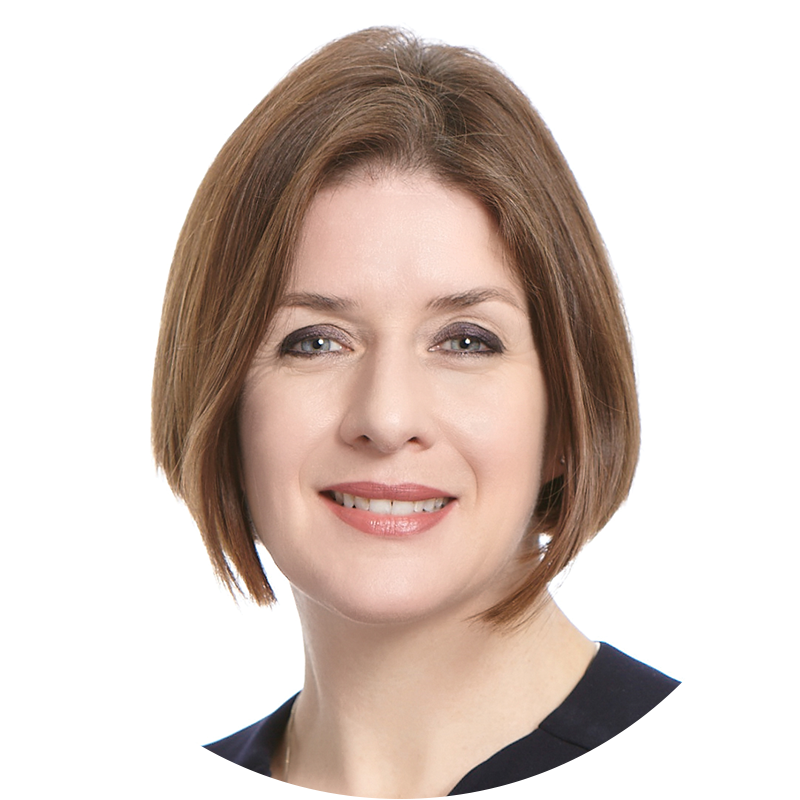 Tanya Harrington is the Chairperson of Renewable Energy Ireland. Tanya is a public policy and regulatory affairs professional with over 20 years' experience in helping organisations drive the effectiveness and performance of their policy-focused teams. Tanya currently serves as An Post's Chief Regulatory Affairs Officer, leading the development of the Company's comprehensive and integrated regulatory strategy and leading An Post's engagement with government and regulatory authorities and stakeholders at international, European and domestic levels. Before joining An Post, Tanya spent six years in consultancy, advising a range of Ireland's largest companies on matters of public policy, government affairs and economic regulation across a range of economically regulated sectors.
Chairperson
Renewable Energy Ireland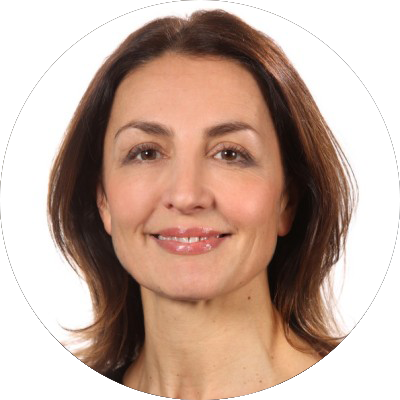 Lisa McDermott is Executive Director at ABN AMRO Bank N.V. She has over 24 years' experience in structured finance and a decade of experience within renewable energy. Since 2013, she has been part of the Project Finance team of ABN AMRO, where she leads the bank's renewable and energy transition project financing activities. During that time Lisa has spearheaded ABN AMRO's growth in the wind, solar, geothermal and merchant renewables sectors in Europe and is actively engaged in the development and financing of emerging technologies to support the energy transition such as floating wind, green hydrogen, PtX, energy storage pathways and advanced biofuels. Lisa started her career as a lawyer with Clifford Chance before going on to hold several senior origination, structuring and management roles within the financial industry. She holds a joint first class honours degree in Common and Civil Law with French from Queen's University, Belfast and Sciences Politiques, Bordeaux and a postgraduate diploma in law from the Nottingham Trent University. Lisa is listed amongst the 100 most influential women working globally in the wind industry in the Women's Power List published by A Word About Wind.
Executive Director, Renewable Project Finance
ABN AMRO Bank N.V.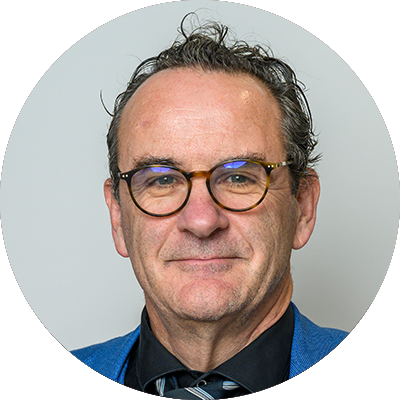 Professor Jerry Murphy is the chair of civil engineering at University College Cork, the 12th person to hold this post since 1849. He serves as Director of the SFI MaREI Centre for energy, climate and marine (which has over 250 researchers). He led the Biogas Task of the International Energy Agency (IEA) Bioenergy from 2016 to 2021 and has edited and authored numerous IEA Bioenergy reports. He was awarded the Engineers Ireland Excellence Award (2015), The Marine Industry Award for Excellence in Marine Research (2017), an adjunct professorship in University of Southern Queensland (2018), a fellowship of the Irish Academy of Engineers in 2019 and was elected to the international advisory board of DBFZ (German Bioenergy Research Centre) in 2020.
Director of MaREI Centre
University College Cork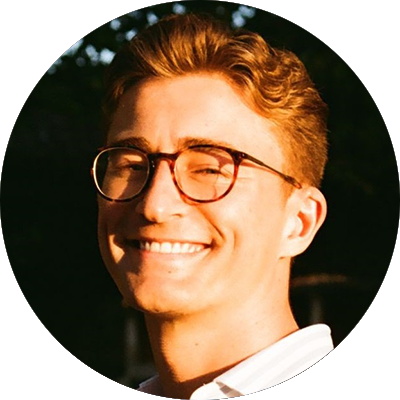 Phil is a Research Fellow at UCL focusing on electricity markets. He previously led low-carbon power policy at Energy UK and Net Zero research at the Tony Blair Institute. He has sat on several government expert advisory groups and specialises on the policy and economic reform required to accelerate the transition to a low-carbon energy system.
Research Fellow
University College London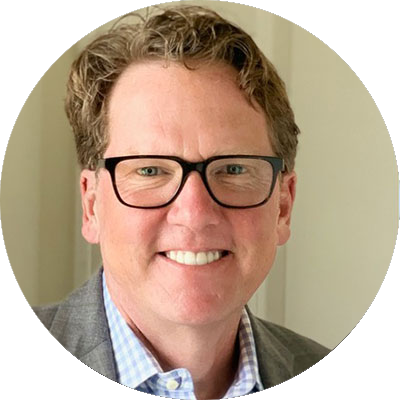 Dr Simon Todd, is Co-Founder, Managing Director and Chief Technologist at CausewayGT. Simon is an energy industry executive with 30+ years of experience in leading businesses in energy exploration, development, and operations around the world with bp and other smaller ventures and projects.He has BSc and PhD degrees from the University of Bristol in geological science. Simon is also Non-Executive Director of Senergy Innovations, a Belfast company developing a breakthrough solar thermal panel; Executive Advisor to Promethean Energy Corporation, a Texas based petroleum development company designed for the energy transition; andAdjunct Professor to the School of Earth Science, University College Dublin.
Co-Founder, Managing Director and Chief Technologist
CausewayGT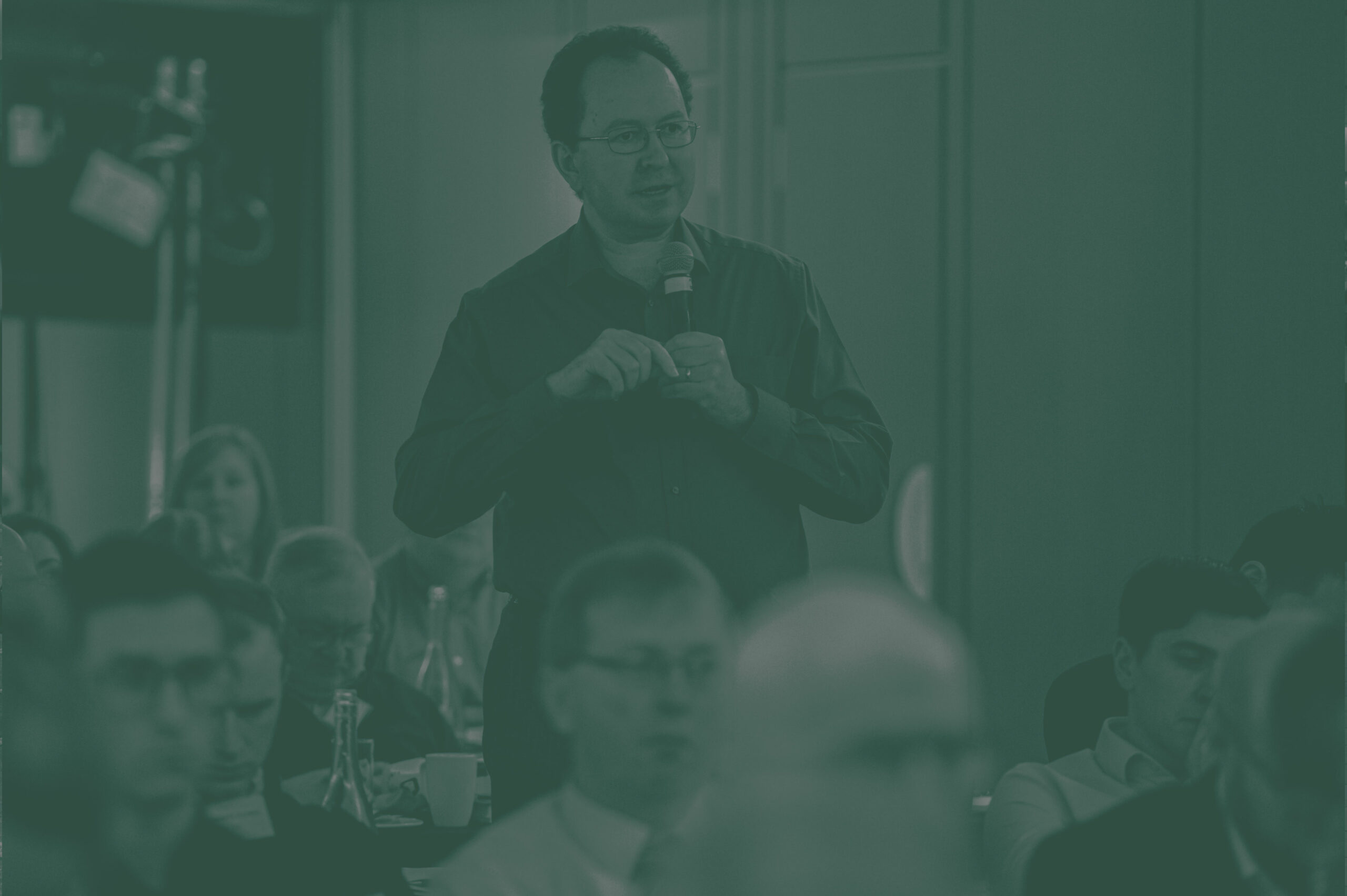 Programme
Conference Programme
REGISTRATION AND MORNING COFFEE
CHAIR'S WELCOME AND INTRODUCTION
CONFERENCE PLENARY:
MINISTERIAL ADDRESS
Renewable energy: Delivering Ireland's climate ambition
Eamon Ryan, TD, Minister for Environment, Climate and Communications
Renewable energy: Delivering secure, clean and affordable energy for Europe
Catharina Sikow-Magny, Director of Green Transition and Energy System Integration, European Commission
Creating a clean energy future for Ireland
Margie McCarthy, Director of Research and Policy Insights, Sustainable Energy Authority of Ireland
Powering the grid with renewable energy
John Reilly, Head of Renewable Energy, Bord na Móna
Achieving Ireland's offshore wind ambition
Maria Ryan, Director of Development, SSE Renewables


Question & answer session / Panel discussion
COFFEE AND NETWORKING BREAK
The role of renewable energy in decarbonising and securing Ireland's energy networks
Karen Kavanagh, Director, Commission for Regulation of Utilities
Investing in Ireland's energy transition
Speaker tbc, Ireland Strategic Investment Fund
The role of renewable gas in decarbonising Ireland's energy system
Prof Jerry Murphy, University College Cork and Director, MaREI
Ocean energy: the next big thing in energy
Donagh Cagney, Policy Director, Ocean Energy Europe
Planning delays in onshore wind development
Muireann Lynch, Senior Research Officer, Economic & Social Research Institute
Question & answer session / Panel discussion
Merchant models for renewables and financing emerging technologies
Lisa McDermott, Executive Director, Project Finance, ABN AMRO Bank
Renewable energy: Clean, secure and affordable energy for Ireland
Tanya Harrington, Chair, Renewable Energy Ireland
Lessons from the UK offshore wind rollout
Phil McNally, Research Fellow, Electricity Markets, University College London
The role of geothermal in the transition to clean, affordable and secure energy
Simon Todd, Co-Founder, Managing Director and Chief Technologist, CausewayGT
Building the hydrogen economy in Scotland and beyond
Katy McNeil, Head of Scottish Government Office in Ireland


Question & answer session / Panel discussion
CHAIR'S CONCLUDING REMARKS AND CONFERENCE CLOSE
There are a limited number of opportunities to become involved with this conference as a sponsor or exhibitor. This is an excellent way for organisations to showcase their expertise and raise their profile with a key audience of senior decision makers from across Ireland's renewable energy sector. For further information on how your organisation can benefit, contact Jillian Wallace on +353 (0)1 661 3755 or email jillian.wallace@energyireland.ie.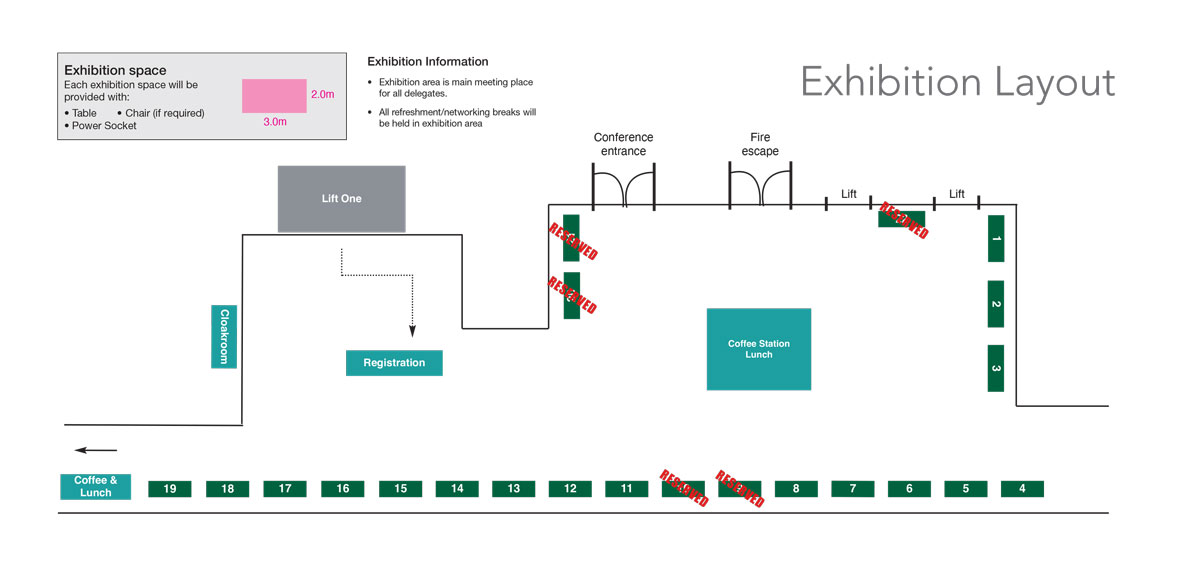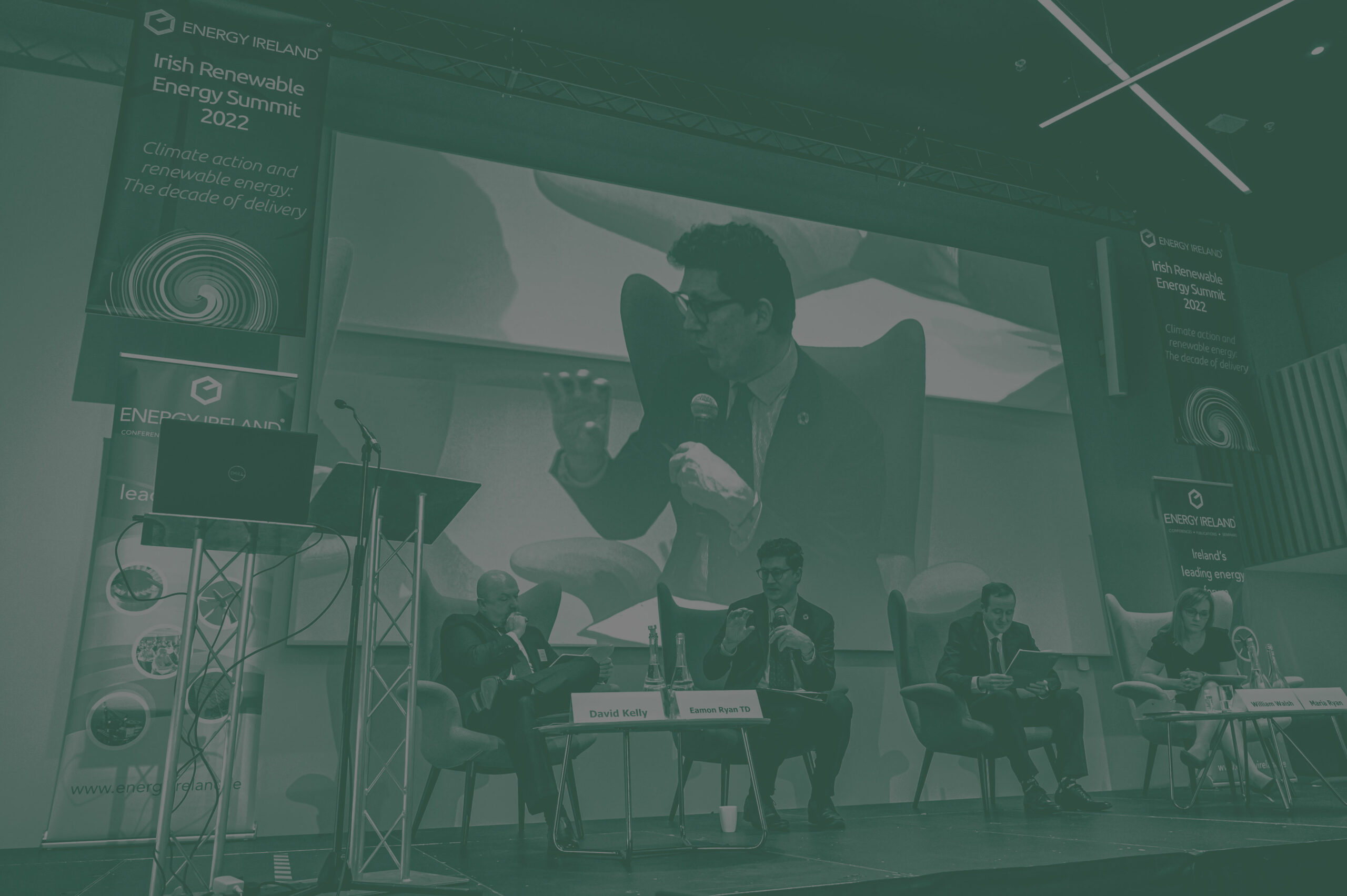 Early Bird rate
€295

+Vat @23%= €362.85


Delegate rate
€395

+Vat @23%= €485.85