Irish Renewable Energy Summit 2023
Accelerating renewable energy for a secure and low carbon future
Croke Park, Dublin ● Thursday 9th February 2023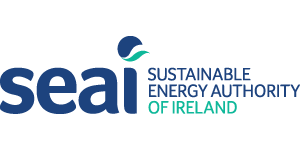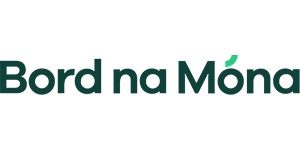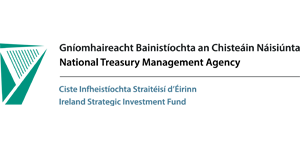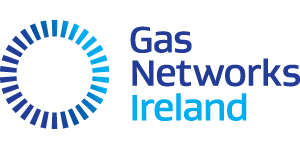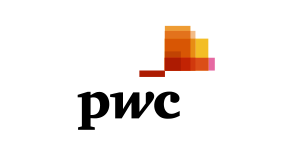 Irish Renewable Energy Summit 2023
Accelerating renewable energy development
Renewable energy is central to the Government's climate action ambitions. The current Programme for Government has set out specific targets and actions and renewable energy is also central to the Climate Action Plan 2021. Ireland's renewable energy ambition includes the following actions by 2030:
✓ 80% electricity from renewable sources
✓ Develop at least 500MW of renewables through local community-based projects
✓ Bring onstream 8GW onshore and 5GW of offshore wind energy
✓ Deliver 1.5-2.5GW solar PV
✓ Install 600,000 heat pumps in residential buildings
✓ Deploy zero-carbon heating in 50,000 commercial buildings
✓ Increase the fleet of EVs and LEVs on the road to 945,000
✓ Raise the blend of biofuels to B20 in diesel and E10 in petrol

"Ireland remains heavily reliant on fossil fuel. We must radically reduce this dependence and make the transition to cleaner, indigenous renewable energy. Increased renewable energy will insulate Ireland from the volatility of international gas and carbon prices, which are near an all-time high."
Minister Eamon Ryan, TD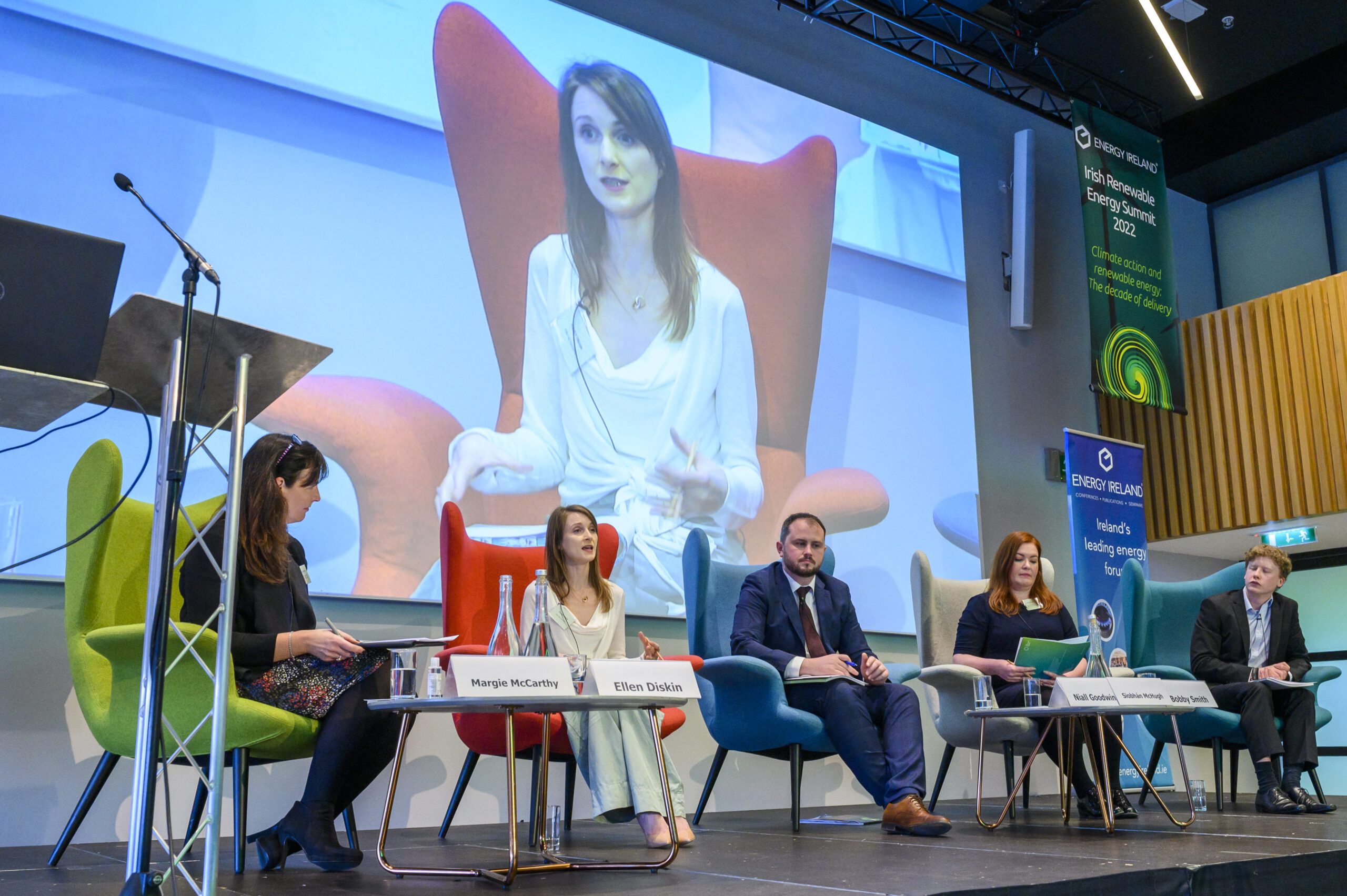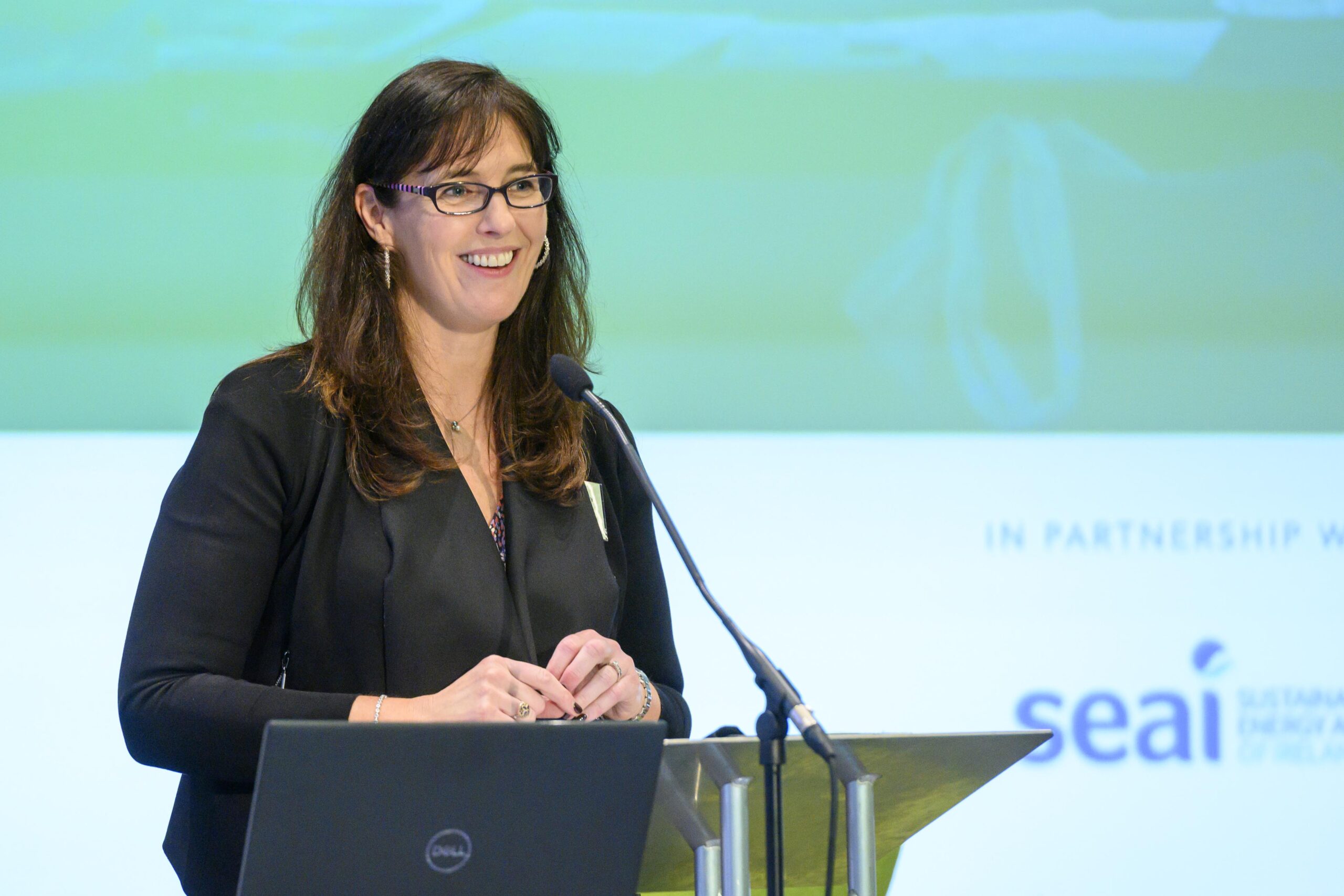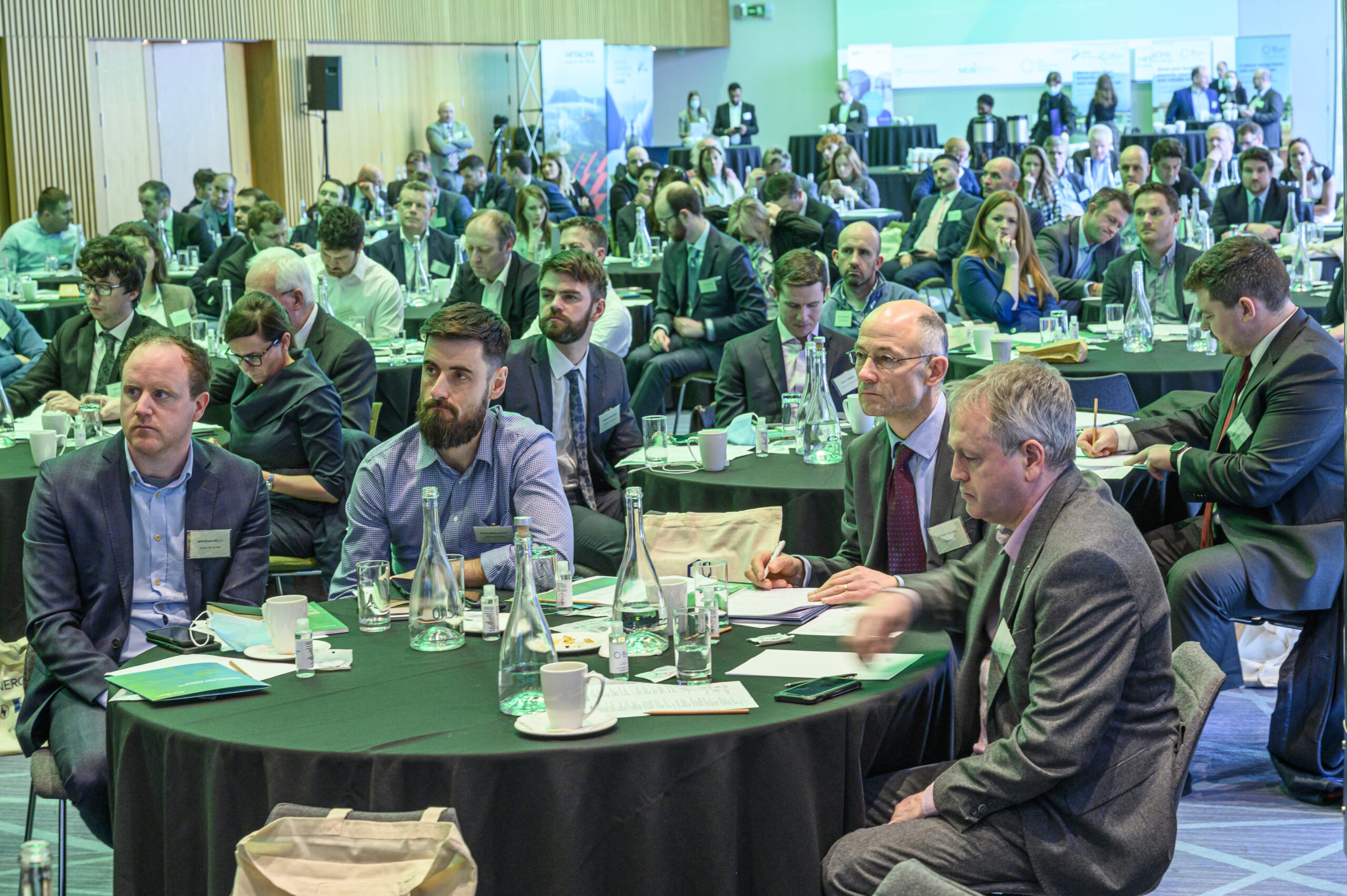 Securing Ireland's energy future
In addition to achieving the ambition set out in CAP21, the Russian invasion of Ukraine has moved the issue of energy security up the agenda. In order to decarbonise the energy system and enhance its security there will be the need to develop a range of renewables and supporting technologies including offshore wind, solar, bioenergy, green hydrogen, interconnectors and storage. It will also entail using renewable sources across electricity, heat and transport and this will be reflected in the summit programme. The 2023 Summit will also look at supply chain development for the sector.
The Renewable Energy Summit will provide a valuable opportunity to bring together the key stakeholders from across the energy sector, and those who interact with the energy sector to discuss how the contribution from renewable energy can be maximised and implemented most effectively. The objective is to create a genuine in-depth understanding of the alternative paths open to Ireland in increasing the contribution from renewable energy.
Conference themes
Themes
Future electricity grid to facilitate 80% renewables
Developing biomethane for sustainable heat
Ireland's future hydrogen economy
Developing Ireland's offshore wind resources
Electrification of transport
Energy markets; fit for purpose in 100% renewable world?
Future energy: harnessing ocean energy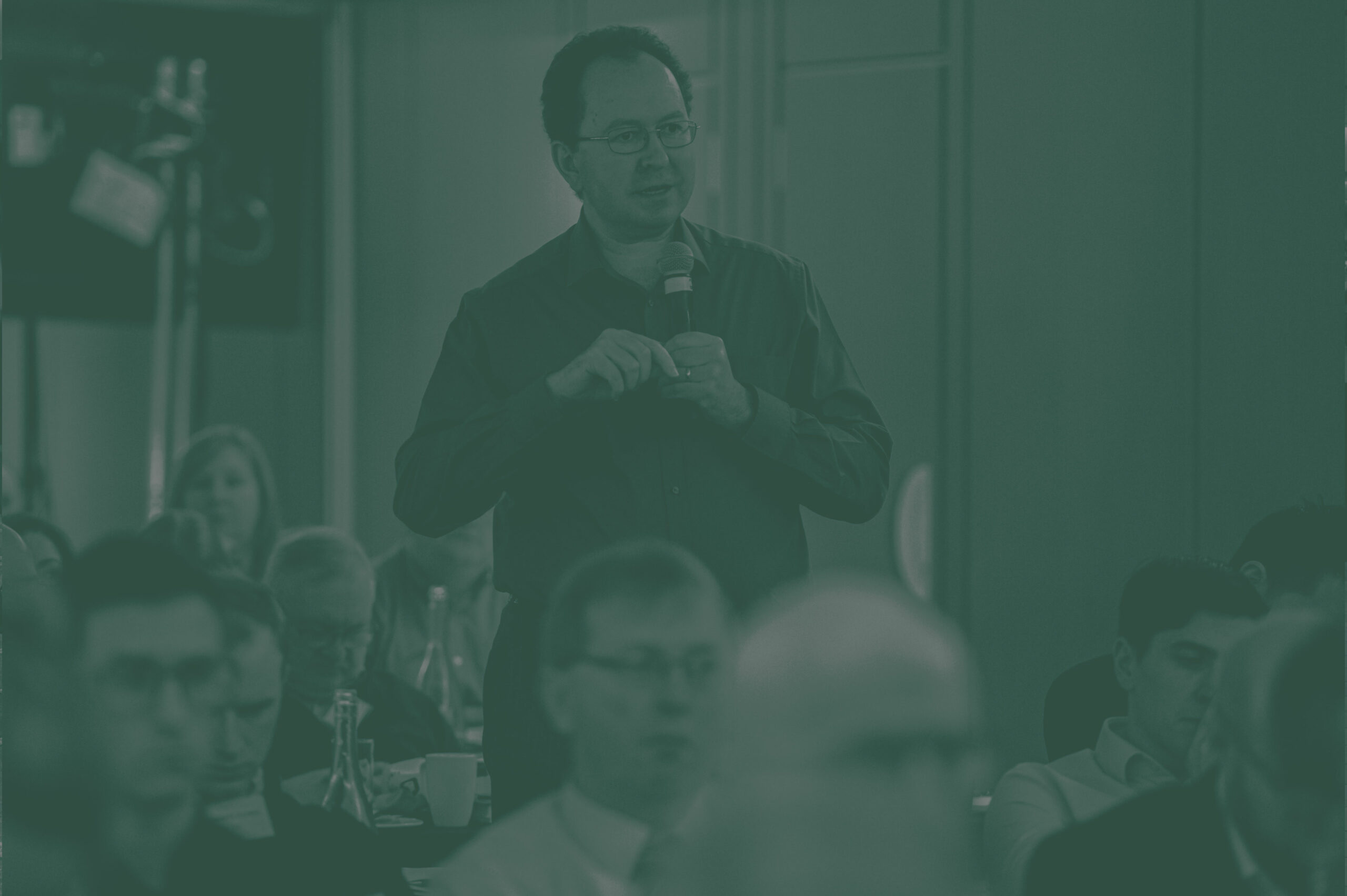 Programme
Conference Programme
REGISTRATION AND MORNING COFFEE
CHAIR'S WELCOME AND INTRODUCTION


Ross Moore, Partner, A&L Goodbody
CONFERENCE PLENARY:
MINISTERIAL ADDRESS
Renewable energy: Delivering Ireland's climate ambition
Eamon Ryan, TD, Minister for Environment, Climate and Communications
Renewable energy: Delivering secure, clean and affordable energy for Europe
Tom Howes, Green Transition and Energy System Integration, DG Energy, European Commission
Creating a clean energy future for Ireland
Margie McCarthy, Director of Research and Policy Insights, Sustainable Energy Authority of Ireland
Powering the grid with renewable energy
John Reilly, Head of Renewable Energy, Bord na Móna
Achieving Ireland's offshore wind ambition
Maria Ryan, Director of Development, SSE Renewables


Question & answer session / Panel discussion
COFFEE AND NETWORKING BREAK
Decarbonising the Electricity Sector: CRU Regulatory Update
Phil Hemmingway, Director of Decarbonisation, Commission for Regulation of Utilities
Investing in Ireland's energy transition
John Harrington, ISIF Climate investor, Ireland Strategic Investment Fund
The role of renewable gas in decarbonising Ireland's energy system
Prof Jerry Murphy, University College Cork and Director, MaREI
Renewable gases – biomethane of the now and hydrogen of the future
Karen Doyle, Head of Business Development, Gas Networks Ireland
Planning delays in onshore wind development
Muireann Lynch, Senior Research Officer, Economic & Social Research Institute
Question & answer session / Panel discussion
Chair: Tanya Harrington, Chair, Renewable Energy Ireland
Ocean energy: the next big thing in energy
Donagh Cagney, Policy Director, Ocean Energy Europe
Financing Ireland's offshore wind projects
Robert Costello, Partner, PwC
Merchant models for renewables and financing emerging technologies
Lisa McDermott, Managing Director, Project Finance, ABN AMRO Bank


Question & answer session / Panel discussion
COFFEE AND NETWORKING BREAK
Lessons from the UK offshore wind rollout
Phil McNally, Research Fellow, Electricity Markets, University College London
The role of geothermal in the transition to clean, affordable and secure energy
Simon Todd, Co-Founder, Managing Director and Chief Technologist, CausewayGT
Building the hydrogen economy in Scotland and beyond
Katy McNeil, Head of Scottish Government Office in Ireland


Question & answer session / Panel discussion
CHAIR'S CONCLUDING REMARKS AND CONFERENCE CLOSE
There are a limited number of opportunities to become involved with this conference as a sponsor or exhibitor. This is an excellent way for organisations to showcase their expertise and raise their profile with a key audience of senior decision makers from across Ireland's renewable energy sector. For further information on how your organisation can benefit, contact Sam Tobin on +353 (0)1 661 3755 or email sam.tobin@energyireland.ie.